Select the courses that suit your interests…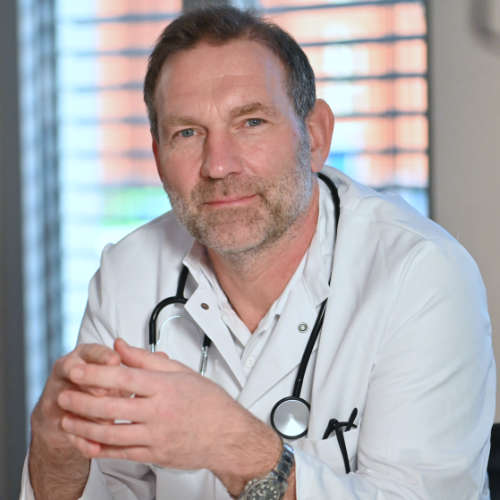 … together with renowned colleagues from different fields of aesthetic medicine.
As insiders we know that the most valuable skills, we call them »Brilliant-Skills«, are best explained and demonstrated by our colleagues with years of experience directly at their place of work and preferably in a side-by-side situation.
If you are also interested in improving your skills in aesthetics, we can support you.
Tom Justen,
Brilliant-Skills founding member
To acquire new or deepen existing knowledge, we recommend a Course at the Coach.
If you want to apply your newly acquired knowledge and operate on your own patients, a Course at the Coachee is the right choice for you.
A course at the coach's institution
Why taken a course at the coach's institution?
Would you like to learn a new technique or a new surgical procedure? Do you have basic knowledge that you would like to improve? Have you already had initial experience, but are looking for tricks and skills that only an experienced practitioner and surgeon can teach you? Do you not only want to acquire new knowledge, but also gain an insight into methods and structures that enable you to put what you have learned into practice in your own everyday work?
Then we recommend a course at the coach's institution.
Advantages
Your coach will teach you the content of the course in a well-rehearsed and tested environment.
You get to know supporting and optimized processes live on site; you learn which instruments are used and can discuss this with your coach. This will make it easier for you to integrate what you have learned into your own processes.
You will also get to know the coach's team members and their distribution of tasks and be able to benefit from this in your own environment.
Often the coach will introduce you to other specialists, tell you which products are preferred and put you in contact with company representatives.
For your information
We are often asked whether hands-on is possible during a course in the coach's facility, for example, whether it is possible to operate together with the coach during a surgical procedure. Due to patient rights, local laws and liability issues, this will generally not be possible.
A course at the coachee's institution

Hands-on
In contrast to a course in the coach's facility, here you can treat your own patients yourself, with the coach providing support and assistance. This course model will help you to put your acquired knowledge into practice. At the same time, you have the security of having an experienced practitioner at your side who can support and advise you.
Advantages
You convey a high degree of hands-on security to your patients when implementing new services.
You can continue to work in your clinic and save travelling costs.
You generate income simultaneously by treating your patients while learning.
Experience has shown that close cooperation with the coach results in synergy effects for all participants, which are conducive to further cooperation and can also nurture international connections.
Another advantage of this option is the possibility for colleagues in the coachee's institution to observe the procedures and also gain an insight into the process experience – without incurring any additional travelling costs.
Course language(s)
English is the most preferred language for Brilliant-Skills courses with international participants. We therefore recommend that coachees and coaches choose English as one of their course language options. This increases the chance for all of us to achieve the best international coach-coachee matches.
If you would like to participate in Brilliant-Skills courses with other languages or only in certain countries due to your language and travel preferences, you are welcome to specify your online form using the field "Additional information".
Course prices
Following aspects are very important when evaluating course prices, which are essentially determined by the coaches.
Brilliant Skills courses, side by side with top-level colleagues, are in our experience the highest level of professional training and have the most efficient return on investment (ROI).
It should also be taken into account that on course days some workflows have to be extended and the usual number of patients may have to be reduced in order to have enough time for questions, detailed explanations and presentations to the coachee. These institutional turnover differences naturally have an affect to the course prices.
Payment and Certification
After successful course placement by Brilliant-Skills, the published course price is transferred by the coachee to Brilliant-Skills for safekeeping. Brilliant-Skills will hold the amount as security for all parties until a course is completed.
When the course is finished, coach and coachee confirm the successfully completed course. The coachee receives an individual Brilliant-Skills certificate of successful participation and Brilliant-Skills transfers the agreed course fees to the coach.
Currently offered courses
On this page you can see the actual registered course titles. If available, you can select the course and send us the request form.
Of course, you can also ask us about various other courses with skills and topics that are not listed. Please contact us so that we can work in our network for your individual request and make a suitable proposal.
For international easier understanding and organization we communicate all topics and skills only in English.