More success in aesthetic medicine with individual 1to1 courses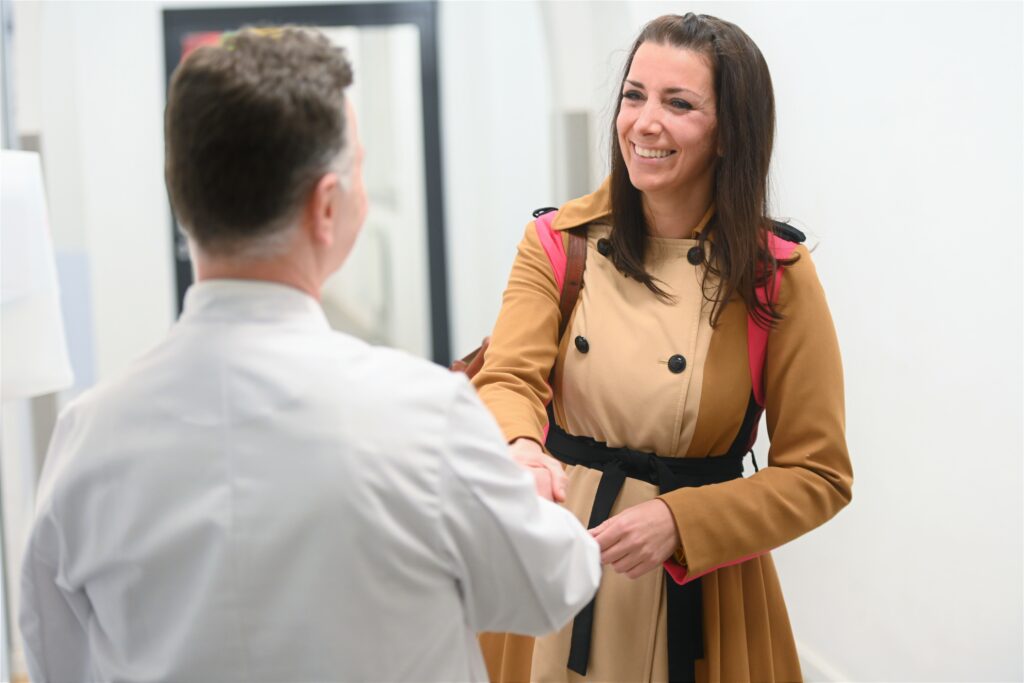 Would you like to become "better"?
Do you like working with top specialists?
Then you have come to the right place because we are working with high-end colleagues who are eager to pass on their many years of knowledge and expertise to those who are eager to learn.
Vision & Idea
Your goal is to learn additional skills for your specialty.
Focus on surgical techniques in various medical fields and/or different examination and therapy methods.
Course Quality & Procedure
Your individual needs, questions and expectations will be taken into consideration both prior to and during your course.
Upon completion of all courses, each coachee gives their personal feedback which is then privately communicated to the respective coach.
Personal Support
We are always at your disposal with our many years of experience in the field of one-to-one medical coaching.
We hope that upon completion of your course you and your coach will leave with the feeling that the course was worth every minute and that the encounter was collegial and instructive for all parties concerned.
The steps for your individual course
Selection
On our page Course Offers, you can select the course(s) that you like most. In addition to the required fields, please provide any additional information you feel is important for your individual course planning.
Evaluation
We precisely evaluate your information and contact the coach(es) according to your individual wishes.
If your request receives positive feedback from the coach(es), our team will inform you as soon as possible.
This procedure is non-binding and free of charge for you.
You then decide if you wish to proceed with Brilliant-Skills.
Realization
Assuming all prerequisites are met, we arrange your course.
It goes without saying that we treat all our participants with the utmost of respect.
Medical confidentiality is guaranteed and all of your personal data is protected.
We will only pass on your contact details to the coach after consultation with you.
The coach passes on his skills to you during an individually organized course and provides you with the desired learning experience.
Certification
You will receive your Brilliant-Skills certificate upon completion of your course.
The certificate confirms your successful participation in the training, states the title of the course and your coach.
It emphasizes the trustworthiness of the bearer.
It is a seal of approval that highlights the high quality of the course.
Looking for your "favorite coach"?
If you would like to take a course with a particular coach but do not know how to get in touch with them, please do not hesitate to contact us. You can note the name, location and specialty of your "favorite coach" in additional information. We will then take all necessary steps to establish contact and organize your desired Brilliant-Skills course.
Currently offered courses
You will find a list with our currently offered courses here.
If you find a course that suits your interests, click on the corresponding link and discover the detailed course profile. For all further information send us the form at the end of the respective profile.