Do you also burn with a passion, as we do, to pass on your knowledge and tricks?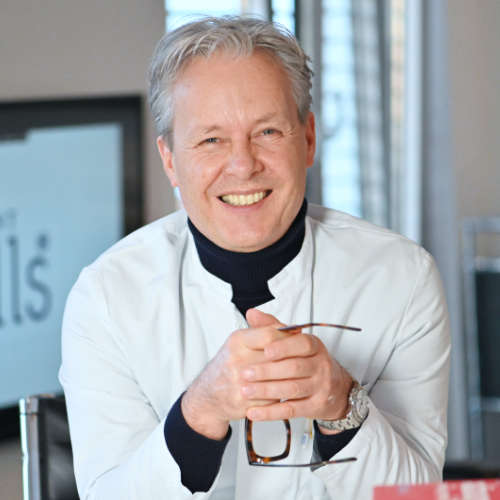 Are you top class?
Then you have come to the right place because we are looking for high-end colleagues who are eager to pass on their many years of knowledge to those who are eager to learn. Of course with appropriate honors for your personal efforts.
If you fit into our team, you will have the opportunity to share your knowledge with interested colleagues. You can choose whether the course takes place in your institution or whether you want to support the coachee in his or her own practice. Especially if you are already retired, the Course at the Coachee is an opportunity for you to pass on your knowledge and experience.
Of course, we have been providing medical education for all our students and residents for many years as part of their academic and clinical training without any special requirements, and we will be happy to continue doing so in the future as our natural task. We are sure that many other colleagues are also very happy to support "young doctors" without any special requirements.
These state-systems for medical trainings are too general and, unfortunately, partially sufficient in practice. It is certainly not the best for doctors and patients. Therefore, with the Brilliant-Skills network we would like to offer an optimised practical coaching with our best experienced colleagues.

All coaches at Brilliant-Skills are very carefully researched by our team of physicians and confirmed with many insider recommendations. We believe this better serves the education of all physicians and other medical professionals, and therefore the needs of many patients internationally.
With your Brilliant-Skills course you can help many patients worldwide by supporting colleagues:
to refine medical practice,
to reduce trial and error,
to reduce complications.
"Brilliant Skills Courses" require a significant amount of extra time and personal commitment for all coaches. This effort should be adequately rewarded so that qualitative and practice-relevant "high-end training" can be even better implemented in the interest of all in the healthcare systems.
Dirk Richter,
Brilliant-Skills founding member
Vision & Idea
Your goal is to impart excellent knowledge in your field to colleagues who are not only interested in congress-lectures but also in their practical implementation.
Your focus can be on specific surgical techniques as well as on various methods and therapies in all areas of medicine. Also taking into account tradinonal and economic aspects in different geographical regions.
Course Quality & Procedure
Based on your extraordinary wealth of experience, which makes you one of the best, you are motivated to share your experience in an intensive, interactive exchange.
Focus is centered on the needs, questions and expectations of the coachee.
We all know that academic titles and practical brilliance are separate aspects that do not automatically correlate. Therefore, when accepting our coaches, we pay special attention to their practical qualities and welcome those colleagues who want to pass on brilliant skills for daily work with patients.
Personal Support
You will design the procedure, content and duration of the course according to your experience.
We are, however, always at your disposal with our many years of experience in the field of one-to-one medical coaching.
We will also be happy to advise you on the costs, depending on the duration and structure of the course.
We hope that upon completion of your course, you and your coachee will both leave with the feeling that the course was worth every minute and that the encounter was collegial and instructive for all parties concerned.